Accommodation boarding - accommodation in private at the Macha Lake Doksy - Czech Republic
We speak: czech, deutsch (+420 487 872 758, +420 732 866 868)
Capacity: 10
Beds: 2-4 bedrooms
Prices (during season): from 450 CZK/person/night
Prices (out of season): from 450 CZK/person/night
Discounts & other: Discounts are possible after agreement.
Facilities: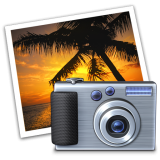 Boarding: a kitchenette is available.
Sanitary facility: own in the room/ WC and a shower.
Description of the lodgings: The accommodation of the family type you find in the community Doksy, 1 km from the beach.
Each room has one ´s own sanitary facility (a shower and WC). Two rooms have own TV. There is available an equipped kitchen and a common room with TV/SAT. Guests can sit on the terrace in the court of the object. Obviosity there is a depositary of bikes and lending of a garden grill and bike.
Parking: on a guarded car-park.